Eureka moment.
When www.fabric.com was having a sale on Cyber Monday, I bought a whooole bunch of fabrics.
This was one of them, although iI don't think it was on sale.
(I can't find it on their site, so it must've been a clearance)
I also bought this "silky knit in silver grey".
When I received it it was really light weight, almost sheer, and had a slight glitterish shine to it.
I really didn't know what to do with these...
As for the silk habotai, I figured I'll make some kind of a top...
But the knit, I almost returned it but decided to keep it thinking I can use it as a liner or something.
Besides, it was only like $1/yd. It's not worth going through the hassle of returning it.
Then today, I was going through the fabric stash, and realized the grey in habotai print matches exactly with the grey of the silky knit.
I'm thinking of making dress #102 from Burda style magazine 12/2011.
I've already cut out the patterns on my swedish tracing paper and did the adjustments. (although I didn't make any notes on what adjustments I've done... Shame on me. :(
I'm so excited!
This might turn out really nice, that I might wear to my son's birthday party at the end of the month. :)
1/13/2012
Here's the result...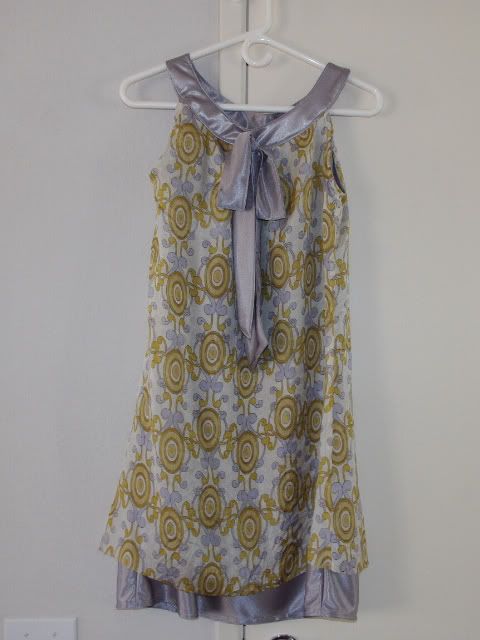 I wrote a review on www.sewing.patternreview.com.
http://sewing.patternreview.com/review/pattern/70950